DRIVING TIPS
These driving tips are specifically for driving in bad weather. It's important to know how to drive in all sorts of weather conditions. These recommendations are general in nature only - you should always drive accordingly to your prevailing road and traffic conditions.
---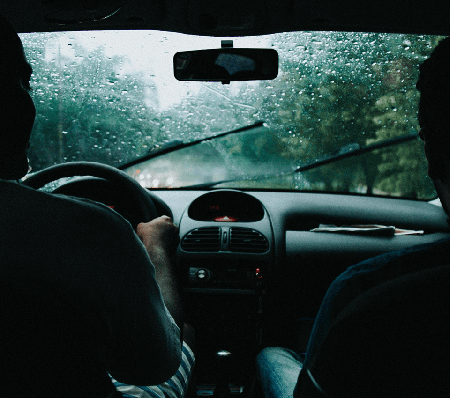 1)

DRIVING IN RAINY WEATHER
Slow down by at least 10 or 15kph
At certain speeds, your car can hydroplane, drifting along the road's surface, on a slick layer of water. If that happens, don't panic, don't brake; just slow down until the car feels normal again.
If it's flooded, forget it
No vehicle – 4 wheel drives included – should attempt to drive through flood waters. They may hide drastic washouts, culverts or bridges swept away and the consequences of driving into such road damage has resulted in tragic fatalities.
Dry the brake mechanics
If you've driven through a body of water, continue driving with your foot lightly feathering the brake pedal for about 100 metres, then continue as normal.
2)

DRIVING IN FOGGY CONDITIONS
Turn on the fog lights
Fog lights are generally yellow, which cuts through fog better than white lights do, and they're low to the ground, so the beams illuminate the road well.
Pump the brakes before entering a fog bank
This alerts drivers who may be trailing you to leave a safer distance between your vehicle and theirs.
Slow down approaching a hill
You never know what the other side of a hill can hide from your view; a break down, a slower moving vehicle, and so on. The simple rule: a hill is a blind spot. Slow down on approach.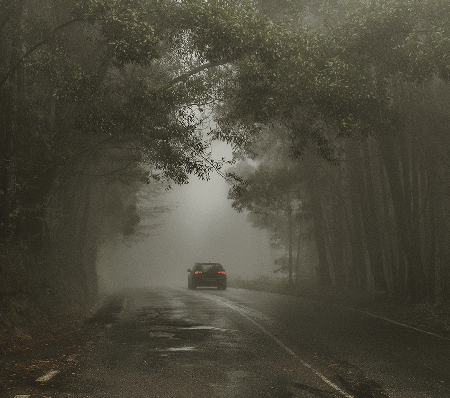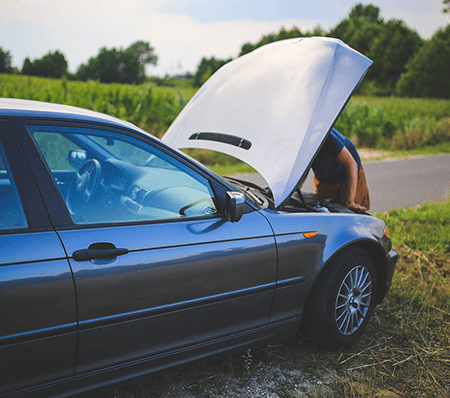 3)

IF YOUR VEHICLE BREAKS DOWN
Make sure your car is not obstructing traffic
Pull off the road and put on your hazard lights. Be careful not to step into the path of passing traffic.
Don't leave your vehicle
There are any number of scenarios that can cause chaos, even tragedy, if you leave your vehicle. Call your roadside assist provider and wait with your vehicle, in a safe place.
4)

DRIVING ON SNOWY OR ICY ROADS
Slow down
Even if you have all-wheel drive, reduce your speed by about 15 kilometres per hour below the speed limit. If it still feels unsafe, cut back another 10kph until you're confident.
Avoid tailgating
Snow driving means extra cautious driving and that means stay at least 100 metres behind the vehicle in front of you. This allows plenty of room to avoid collision if they suddenly stop but enough that you can use their headlights to scope the road ahead of them.
Don't brake during a turn
A golden rule of driving in icy conditions. A braked turned wheel will simply slide on the road's surface and not steer. The effect is like skating out of control. Feather the brakes (touch the brake pedal softly) if you need to reduce speed in a turn.
Turn into a skid not against it
If you start skidding, stay calm, feet off all pedals, and turn the vehicle into the direction of the skid. This cancels the skid motion. The vehicle corrects itself and goes straight ahead.
In snowy conditions, beware of black ice
In winter, in some parts of Australia – Tasmania, the snowfields and resorts, for example – almost invisible black ice can suddenly appear. It tends to form on bridges which are cool because they are surrounded by the cool air and cool quicker than the road which is kept warm by the ground. Road closures can result so drive with extreme caution in such icy conditions.